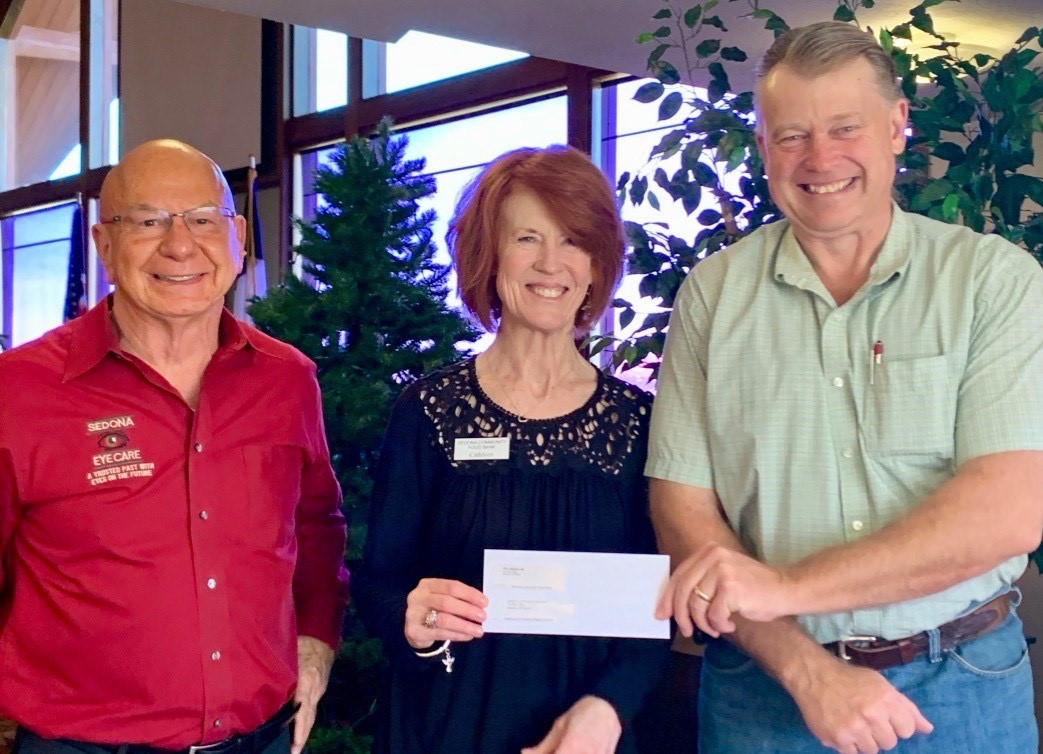 Sedona Community Food Bank
The Sedona Community Food Bank provides programs for those who are food insecure. In 2019, Sedona 30 contributed $2,000 to purchase complete holiday meals for Food Bank clients along with a $15,000 contribution to their building fund.
This is a funded project.
Sedona 30 is committed to "finishing" the new performing arts theater at Sedona Red Rock High School. We are also dedicated to helping the school's music department grow and prosper with modern equipment and musical instruments.
Musical Instruments for Red Rock High School
Having created a set of goals which would require multiple years of fundraising, Sedona 30 started the effort with contributions from its membership to purchase musical instruments for the school's music department. In March of 2017, $16,000 was given to the Sedona Oak Creek Unified School District for the music department. Another $7,000 was donated by Chamber Music Sedona.
This is a funded project.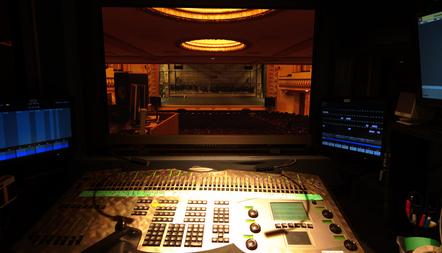 SPAC Sound & Lighting Improvements
SPAC had an inadequate number and variety of lighting instruments for any professional-quality, creative and esthetically satisfying lighting design. A variety of improvements in lighting and sound equipment were funded by a $55,000 grant from Sedona 30 in the spring of 2018.
This is a funded project.
Jack Jamesen Memorial Park
Made possible by a land donation from Sedona 30 member Dave Blauert, and grants of over $76,000, the Jack Jamesen Memorial Park was dedicated on October 11, 1997 with Sedona 30 co-founder Bill Garland as emcee. Today the park is home to the Sedona Military Service Park, and includes a North American Indian sculpture by John Soderberg, Ph.D. titled Invocation, a bronze relief of Jack Jamesen by Sculptor Leslie B. DeMille and a plaque listing the original contributors and service clubs that have supported the Park since its inception. .
Photo courtesy Friends of the Jack Jamesen Memorial Park. This is a funded project.
Slide Rock State Park
In the mid-1980's it was Sedona 30 and its members who rallied the community and lobbied the Governor to save the 43-acre former Pendley apple farm in Oak Creek Canyon for recreational needs. Slide Rock State Park's initial development included a new entrance, paved interior roads and parking areas, walking paths, and renovation and restoration on several of the existing buildings. Slide Rock State Park officially opened to the public in October 1987.
This is a funded project.
Posse Grounds Park
For nearly two decades, with help from the Lions Club, Kiwanis, and the Marine Corps, Sedona 30 and its members created Sedona's famed Posse Grounds Park. From the initial land trade until today, Sedona 30 has guided and nurtured the park's development – the initial ramadas and BBQs, to the soccer field, the basketball court, what is now known as The Hub (formerly the Boys & Girls Club), the swimming pool, ball fields, teen center and even the skateboard arena.
This is a funded project.
Scholarships for Red Rock High School Seniors

Sedona Red Rock High School graduated its first class in 1997 and Sedona 30 was there with three $1,000 scholarships for deserving seniors headed off to college. Sedona 30 has continued to provide scholarships every year since.
During the 2021-22 school year we had 17 applications from Red Rock High School seniors with once again excellent grades, community involvement and financial need. Our Sedona 30 Scholarship Committee was able to reward the top seven seniors with $1,000 each for their in-state college education for the Fall of 2022. These scholarships are intended to assist these seniors as they attend Northern Arizona University, Grand Canyon University, Arizona State University, Yavapai College, and the University of Arizona. We are very proud of these students and their potential to reach their educational dreams and contribute to our community!
This is a funded project.